Courses by Mark W. Butler, PT, DPT, OCS, Cert. MDT

13.5 CE Level: All Levels
Live, in-person course
Nov. 2 - Nov. 3, 2024
Urbana, IL
---

15 CE Level: Interm.
Live, in-person course
June 1 - June 2, 2024
Atlanta, GA

---
Nov. 9 - Nov. 10, 2024
Somerset, NJ
---
What Students are Saying:
"After 20+ years as a practicing therapist, this course made the complex simple, and gave me a structured way to treat my patients more effectively."

14 CE Level: Interm.
Live, in-person course
Oct. 05 - Oct. 06, 2024
Stillwater, MN (Minneapolis area)

---
Oct. 19 - Oct. 20, 2024
Kansas City, MO
---
"Mark Butler was fabulous. Great format, well organized."
"The course was phenomenal! The best class I have taken in more than a decade. Mark is extremely knowledgeable and a great teacher."


12 CE Level: Interm./Advanced
Hybrid Live Course
Friday, May 3, 2024
from 6:30pm to 8:30pm
Saturday, May 4, 2024
from 8am to 5:30:pm
Somerset, NJ
---
Saturday, May 18, 2024
from 8:30am to 5:00pm
Sunday, May 19, 2024
from 8am to 11:15 am
San Diego, CA
---
Saturday, Sep. 14, 2024
from 8:30am to 5:00pm
Sunday, Sep. 15, 2024
from 8am to 11:15 am
Houston, TX
---
Mark W. Butler, PT, DPT, OCS, Cert. MDT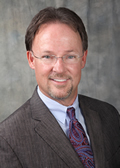 is a board certified Orthopaedic clinical specialist and Mckenzie certified specialist for mechanical diagnosis and treatment of the spine. He started his own practice eighteen months after graduating from the Philadelphia College of Pharmacy and Science (now the University of Science in Philadelphia), which he sold to NovaCare in 1997.
He is an Adjunct Assistant Professor at UMDNJ, guest lecturer at Stockton College in New Jersey, and Medical College of Virginia where he lectures on Advanced Orthopedics, Neural Mobilization, Radiology, and Evaluation and Treatment of TMJ Disorders. Mark is also a continuing education speaker on Evaluation and Treatment of Brachial Plexopathies, Neural Mobilization, the lumbar spine, and the shoulder. He was honored in 2006 with the James Tucker Excellence in Clinical Practice and Teaching Award by the APTAnj. He presented at the national conference in Hollywood of the American Society of Hand Therapists on Evaluation and Treatment of the Brachial Plexopathy Patient. His lecture series was selected as the featured topic on CD ROM to be available to the ASHT membership.
Mark is a frequent presenter at conferences, including the APTAnj annual conference, the InNovations and Sports Medicine conferences at the Philadelphia Eagles Complex, and the Cincinnati Fracture conference. He authored the shoulder chapter in the textbook Fundamentals of Hand Therapy: Clinical Reasoning and Treatment Guidelines for Common Diagnoses of the Upper Extremity, which was published in 2014. Mark continues to manage the NovaCare Medford outpatient clinic, where the majority of his caseload is brachial plexopathy, shoulder, and spine patients.