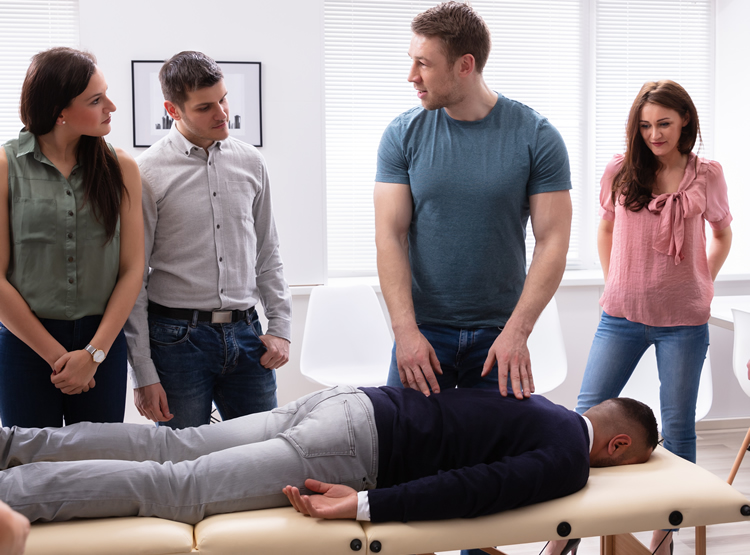 We understand the importance of hands-on experience, which is why our live and hybrid courses offer plenty of opportunities to practice and apply what you learn.
Rehab Education, LLC is a premier continuing education company, providing high-quality, accessible and affordable CE courses – both live and online – to ensure up to-date mastery of knowledge and skills for occupational therapists, physical therapists, hand therapists, and other rehab professionals. As a therapist owned and operated CE Company, we strive to bring you clinically relevant topics and top-notch clinical instructors to provide you with practical knowledge and skills to improve patient outcomes.
Comprehensive courses empower clinicians to tackle a wide range of rehab challenges!  
Live CE courses enhance your clinical skills in a comfortable and relaxed environment! Choose from a variety of workshops and seminars geared at different levels of expertise–from basic to advanced. Most courses combine informative lectures with intensive lab sessions– providing the clinician an opportunity to practice and apply new skills immediately.
keep your treatment skills up to date.
are taught by highly skilled, clinically active therapists.
are practical, comprehensive, informative–and reasonably priced.
Online CE courses let you meet your continuing competency requirements and enhance your professional growth while you learn at your own pace, in your own space!
Affordable courses developed by leading clinicians
Accessible 24/7
Conveniently log-in from any internet connection
Keep track of completed contact hours–secure and online for review anytime, anywhere
Instantly access and print your certificates of completion
Host a Course
Rehab Education can host a course at your facility. Course programs can be set-up for attendance by your staff only, or they can be open for enrollment by therapists in the community.
Teach a Course
If you are interested in teaching workshops through Rehab Education, please complete and submit an application. 
Join our mailing list to learn about new courses.